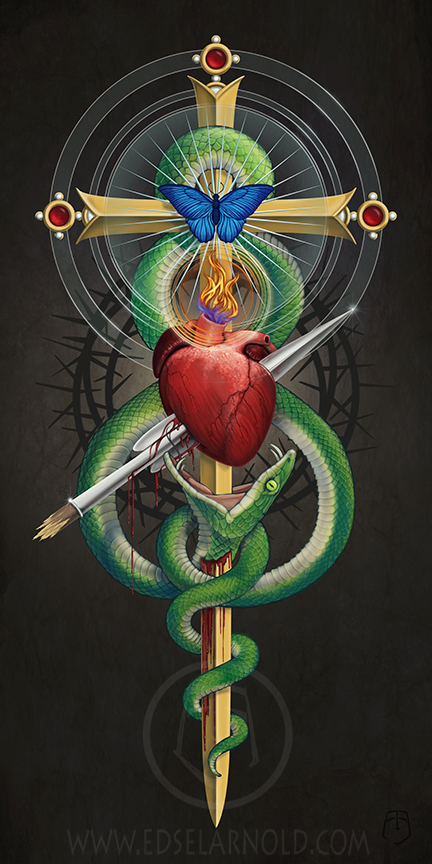 Contusum Non Comminutum - Bruised Not Broken
Symbolic imagery combining elements of the Sacred Heart of Jesus, which burns with loving compassion and a desire to save humanity - the crucifixion and the wounds of Christ represented by the rubies and spear to the side , which imply the body of Christ - the defeat of Death, represented here by the Serpent impaled by the cross - and the Resurrection promised to all believers, represented here by the butterfly. There are secondary inferences such as the Nehushtan, which was the brazen serpent Moses raised on a staff for the healing from fiery serpents. Jesus referred to the Nehushtan when he told Nicodemus that the Son of Man must be lifted up (crucified) in the same way Moses lifted up the serpent on the staff.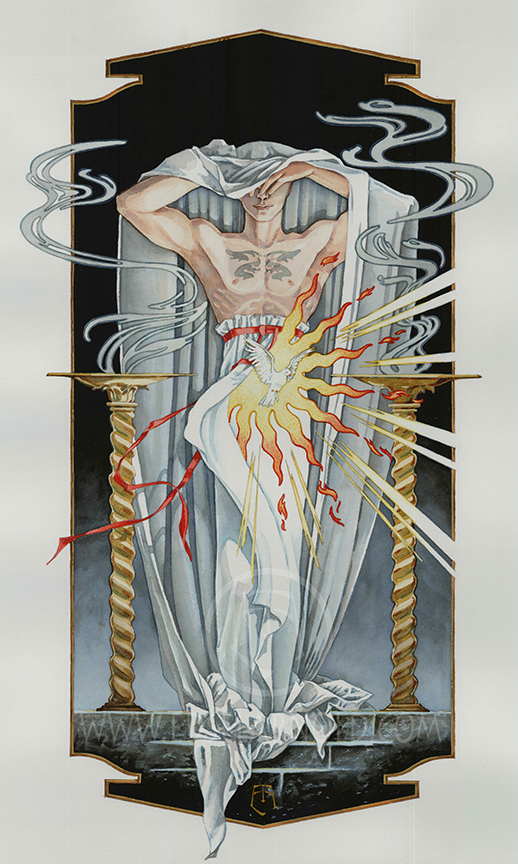 The Body is the Temple
Watercolor and Ink
21in x 36in
Nativity
Watercolor and digital. The original watercolor is 30in x 42in.
Faith…Blind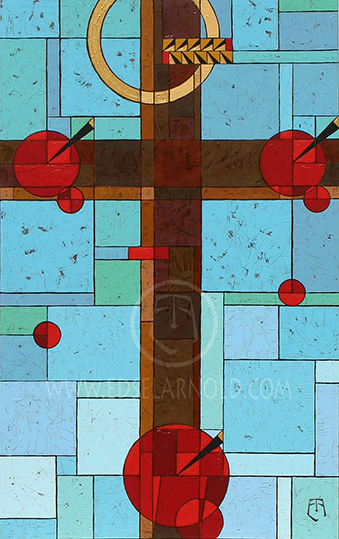 Stigmata Geometrica
Acrylic on canvas
Original 36in x 60in
Private Collection