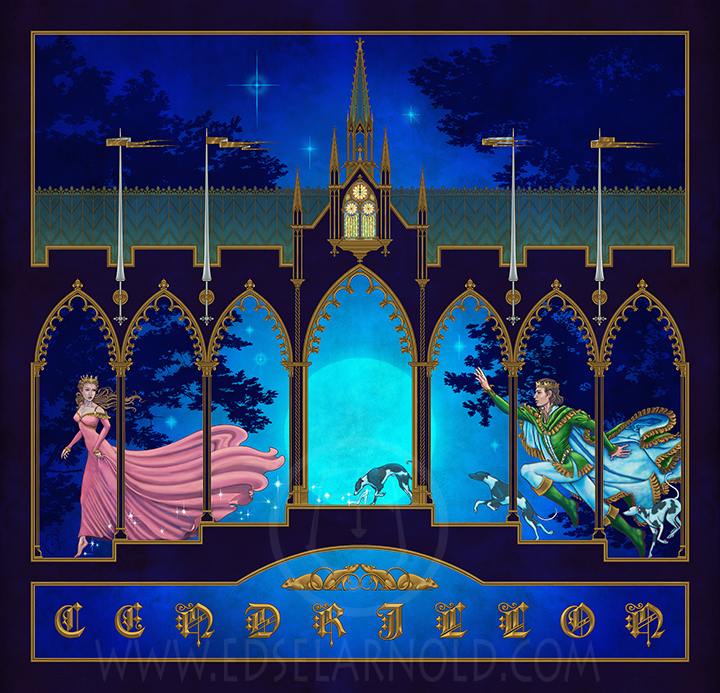 Cendrillon (Cinderella)
A midnight chase. Cendrillon was the original title of Perrault's classic fairy tale. It was Perrault who added the Fairy Godmother, Pumpkin Coach, and Glass Slipper to this penultimate rags to riches story. The bridge is a concept I've had for awhile. The Gothic style is based on my recent trip to Sainte Chapelle in Paris. The Prince's Greyhounds are based on my new Italian Greyhound puppy, Sterling. Detail images follow.
Cendrillon - Princess Cenderella
A detail of the larger painting.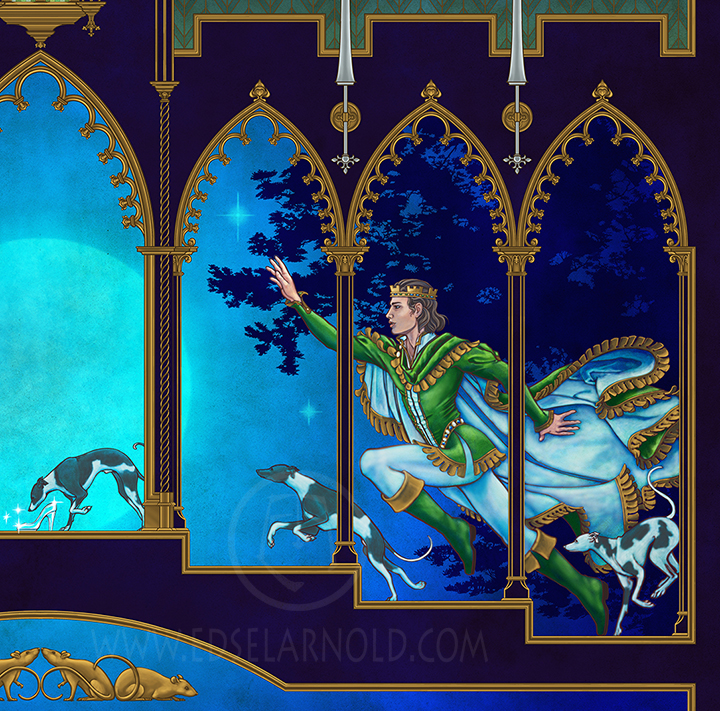 Cendrillon - Prince Charming
A detail of the larger painting.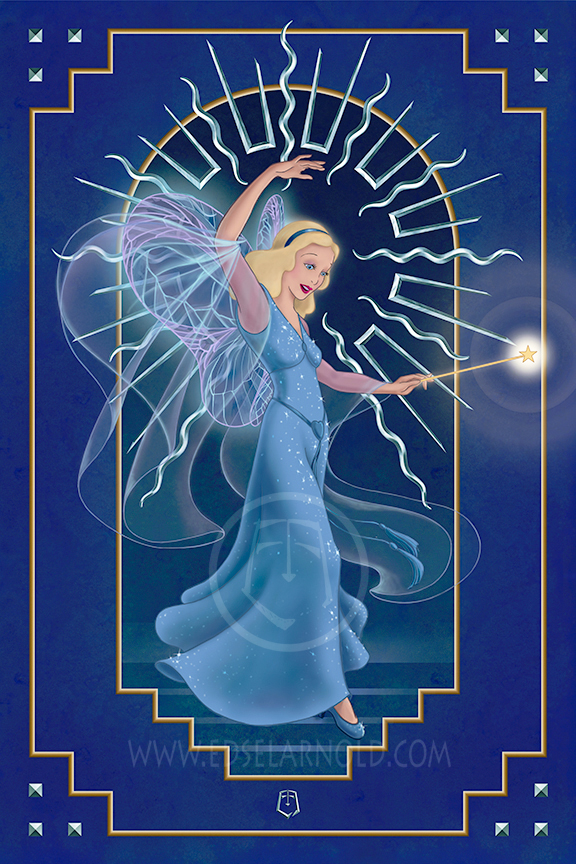 Deco Blue - The Blue Fairy
Fan art of perhaps my favorite classic Disney character design, Pinocchio's Blue Fairy. Like Jiminy Cricket, I'm smitten! A Deco take to match her Deco style.
Princess and the Frog
Watercolor on Arches Paper
20in x 34in
The Snow Queen
The Snow Queen with Kai in a digital painting influenced by the Alphonse Mucha and the Art Nouveau movement.